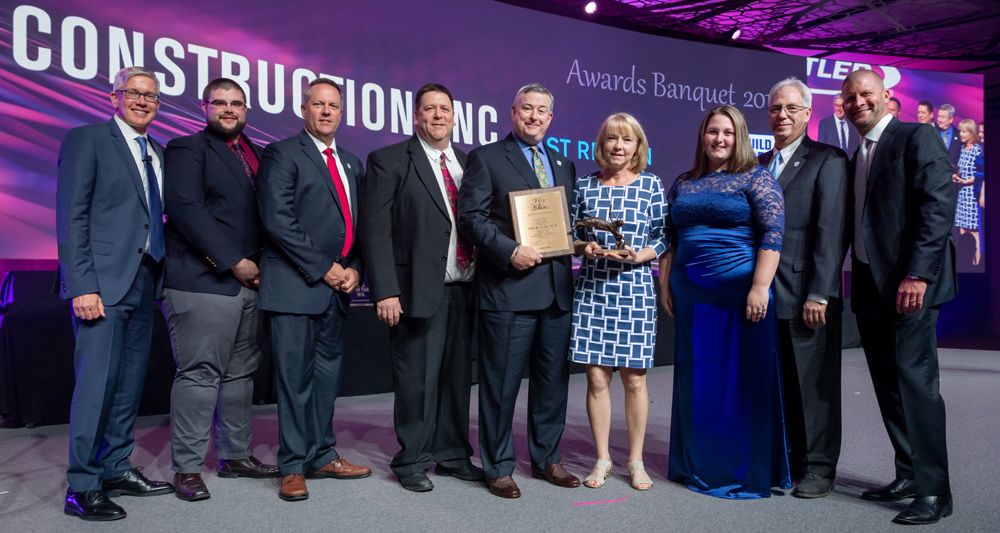 Kessel Construction is honored to have received several prestigious awards during Butler Manufacturing's™ annual sales meeting held in Marco Island, Florida. Kessel, who is currently celebrating 85 years of building excellence, has been an authorized Butler Builder® for more than 70 years.
During this national sales meeting, Kessel received the $50 Million Dollar Lifetime Volume Award. This award is presented to Butler Builders who have sold over $50 million in Butler pre-engineered steel buildings and roofing systems over the lifetime of the company.
Butler Manufacturing Company's Regional Sales Manager, Melissa Stewart, praised Kessel's success in reaching the $50 million dollar level in lifetime sales. "I've grown up in the building business, and I've had a chance to work with a couple generations of the Kessel family. You don't reach the $50 million dollar milepost without years of dedication to your craft and building some great buildings. Many towns and cities across Pennsylvania and the southern tier of New York have been transformed by a Kessel building that becomes the centerpiece where people work, play and pray. What a great legacy!"
On hand for the award presentation were, from left: Greg Pasley, president, Butler Buildings North America; Spencer Pehonsky; technical assistant, Kessel Construction; Clark Johnson, territory manager, Kessel Construction; Steve Borowski, territory manager, Kessel Construction; Tim Asinger, president, Kessel Construction; Kristin Asinger; Kaitlyne Freer, drafting manager; Al Webster, project development; and, Steven Hudgins, vice president of sales, Butler Buildings North America.