Kessel Construction has done numerous reroof projects that have ranged from simple metal-on-metal to complex redesigns for aesthetic as well as efficiency purposes. Kessel uses the Butler roof system to provide retrofit roof solutions for your leaking, through-fastened metal roof.
Whirley Industries
Warren, PA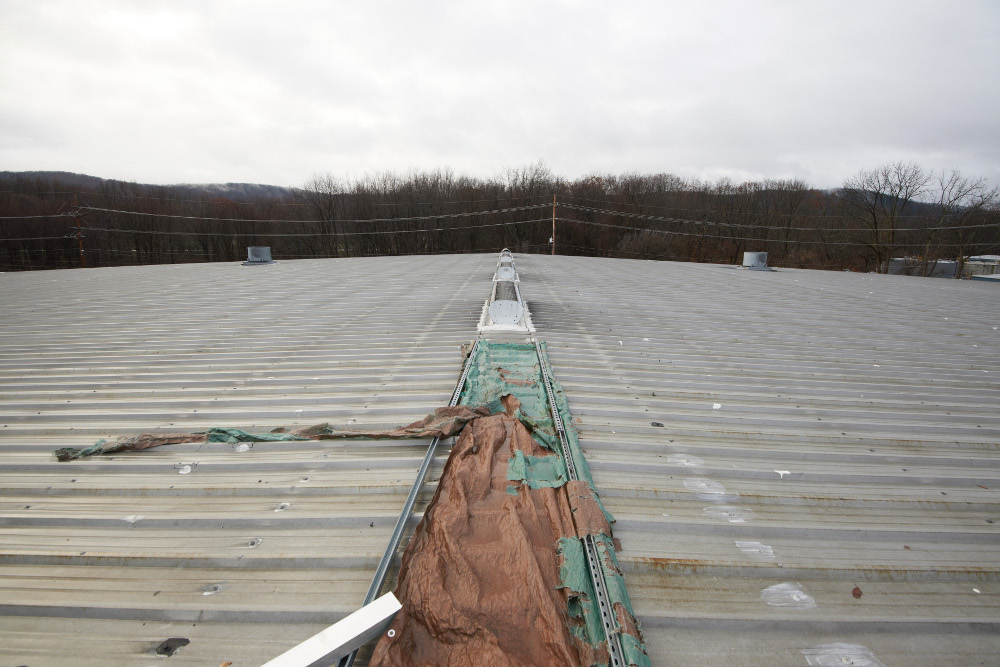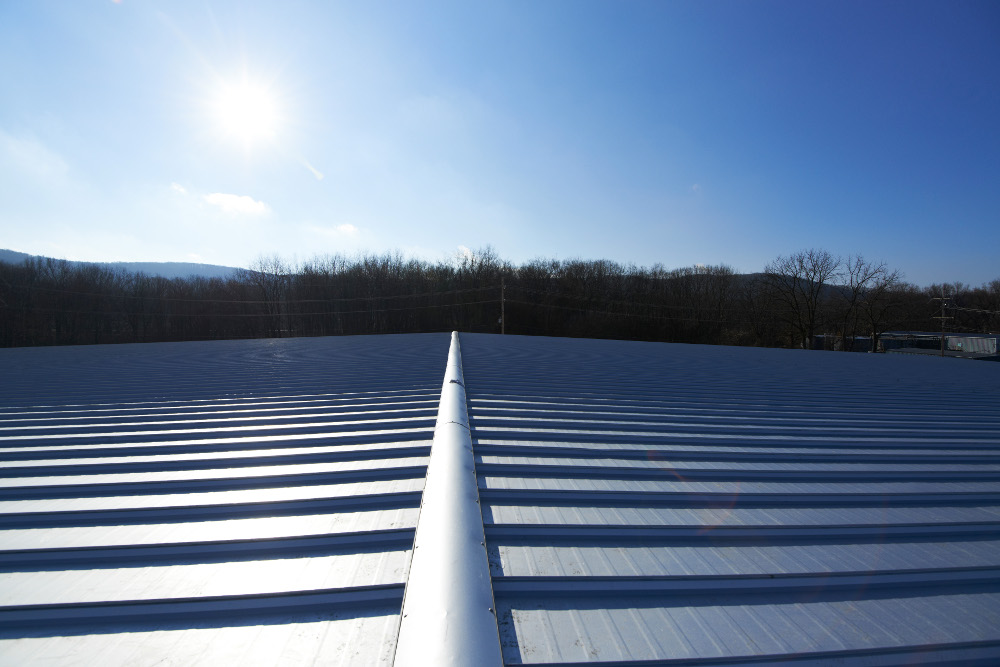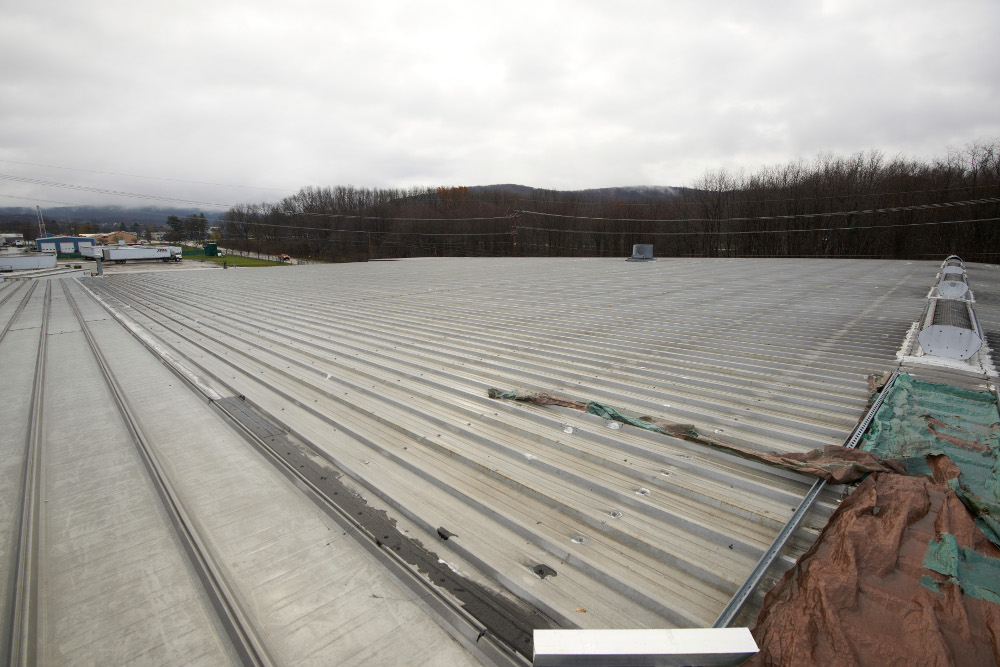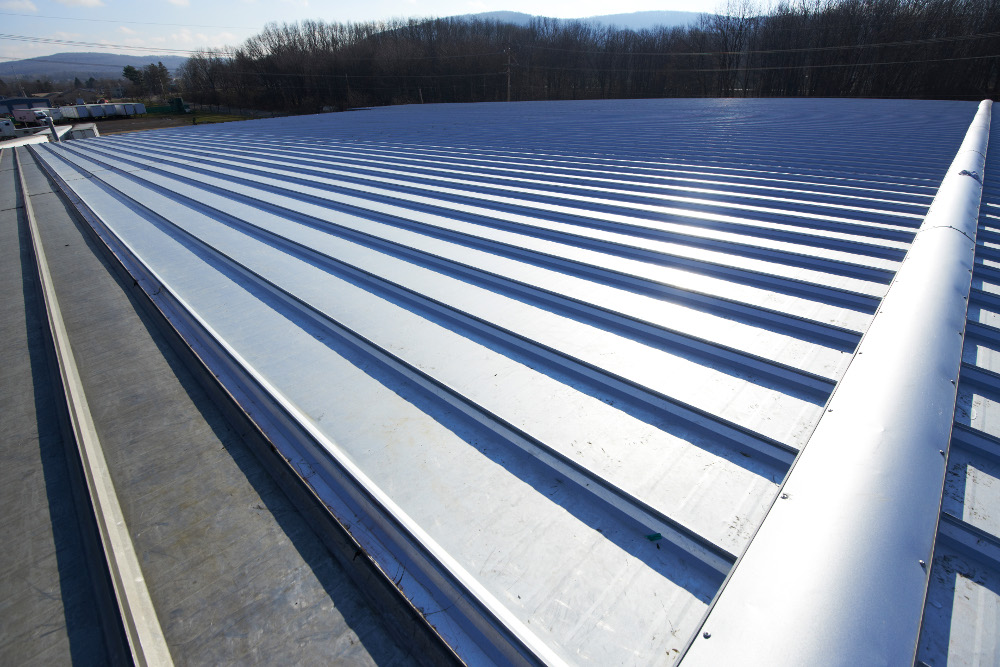 Jamestown Overhead Doors
Jamestown, NY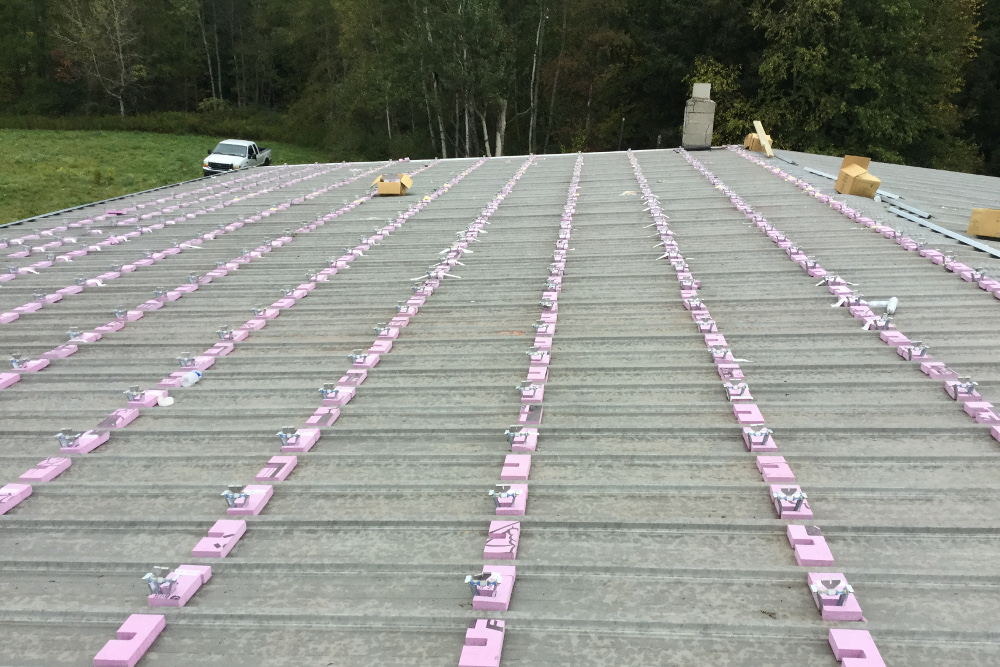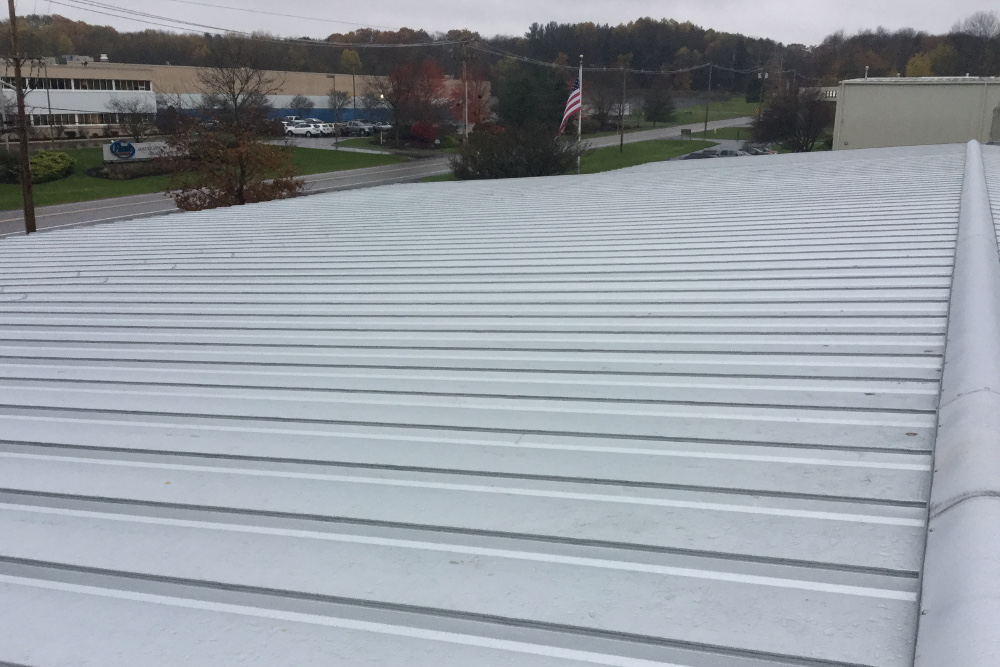 Ed Shults Ford
Jamestown, NY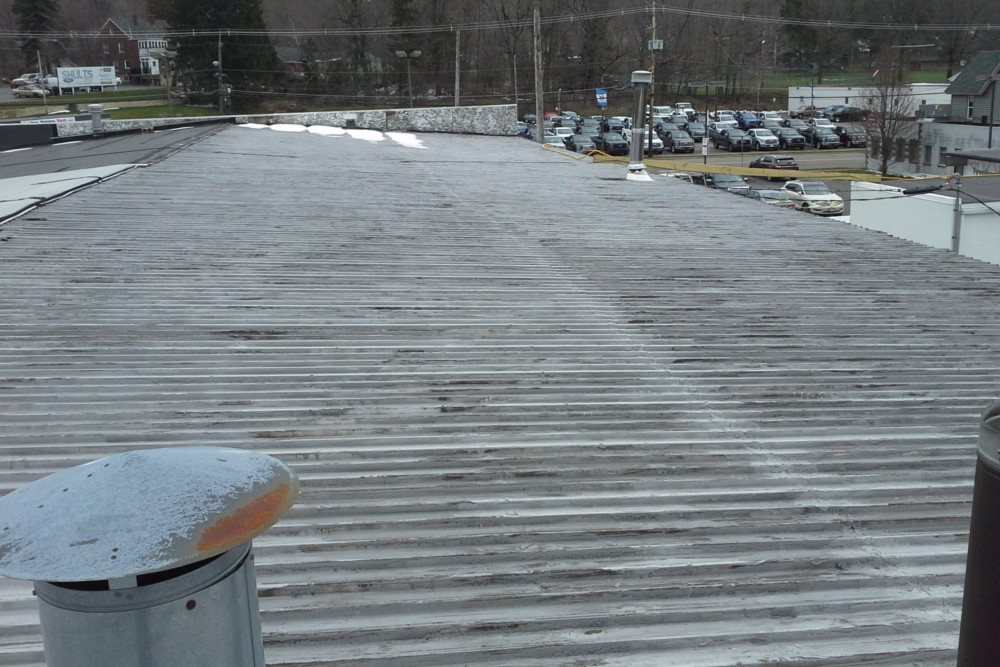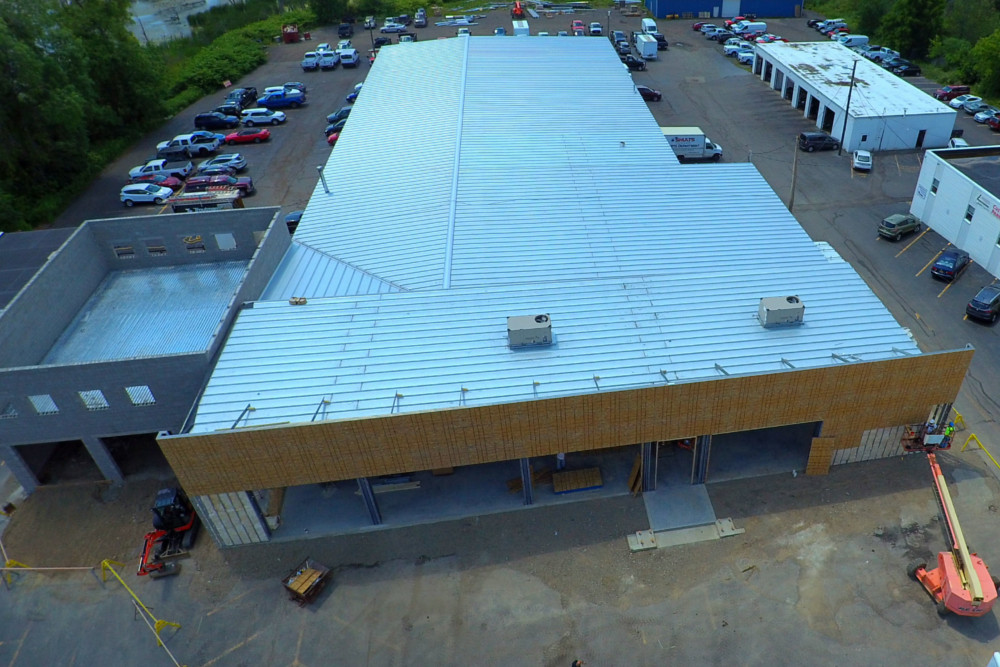 Ed Shults Toyota
Bradford, PA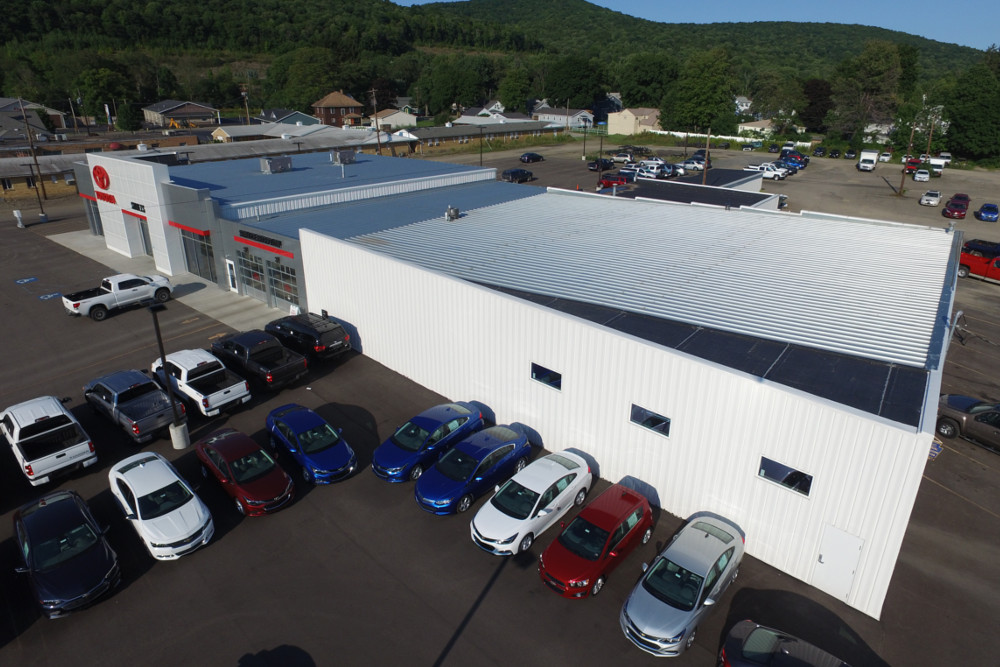 Bradford Area School District
Bus Garage re-roof
Bradford, PA
20,800 sq. ft.