Office buildings, auto dealerships, warehouses, distribution facilities, banks, medical facilities and retail/shopping centers are all part of Kessel's extensive commercial and retail portfolio.
Jim Coast Sales & Service
Duke Center, PA
15,600 sq. ft.
Pre-engineered Butler building with 2,000 sq. ft. parts mezzanine
In-floor radiant heat, High R- Simple Saver insulation system, and inset accent walls
Business model includes sales and service of Ski-Doo brand snowmobiles, Simplicity Tractors, Echo hand Tools and Kioti Tractors
New showroom and sales area, state-of-the-art service center and indoor inventory storage
Ed Shults of Warren (Subaru, Chrysler, Dodge, Jeep, Ram sales and service center)
Warren, PA
31,015 sq. ft. pre-engineered Butler building with 2,340 sq. ft. parts mezzanine
Building specialties include new state-of-the-art dual dealership sales and service center with shared service and each brand having its own entry elements and identity
Building features individual child-friendly lounges and drive-in service lanes
Legacy Truck Center
Brookville, PA
45,000 sq. ft. pre-engineered Butler building with 8,400 sq. ft. parts mezzanine storage area
Shop area includes a 10-ton overhead bridge crane, in-floor radiant heat and full tractor trailer lift service and wash bay area
Sales area includes showroom area to accommodate inside tractor sales area as well as peripheral trucker's lounges and bathrooms
Exterior work includes extensive site and storm drainage work as well as DOT improvements on Rte. 36
Business model includes eight full service repair and sales centers
Harley-Davidson of Jamestown
Jamestown, NY
35,840 sq. ft.
Ed Shults Ford-Lincoln
Jamestown, NY
7,656 sq. ft. showroom
2,000 sq. ft. service drive-thru
2,000 sq. ft. administration office mezzanine:
Serta Mattress
Jamestown, NY
87,500 sq. ft.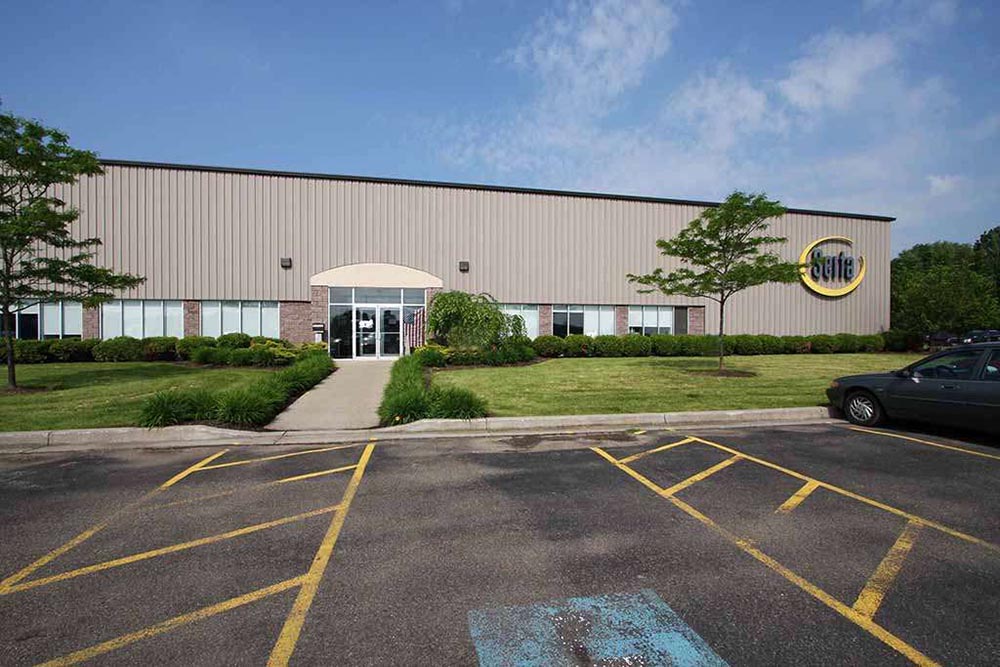 Fredonia Chrysler
Fredonia, NY
Repurposed electronics store



Arthur R. Gren Co.
Jamestown, NY
21,333 sq. ft. main warehouse building
3,780 sq. ft. loading dock building