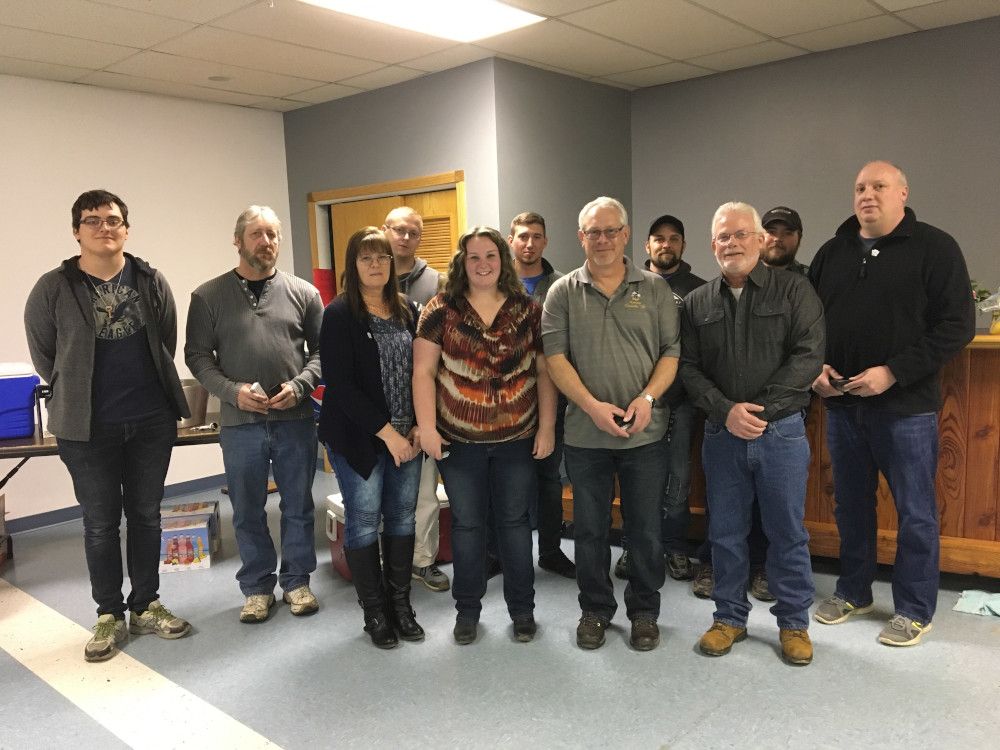 Kessel Construction, Inc. was proud to recognize all of its current employees at their recent Employee Appreciation Party at the Masonic Lodge on South Ave in Bradford, PA
Service awards ranged from the minimum of one year to 40-plus year employee, James Curcio.
Ann and Dick Kessel sent their best wishes via the enclosed letter;
Ann and Richard Kessel
Satellite Beach FL
February 23, 2019
Eighty-Five years ago Dick's father, Kristin and Paul's grandfather William O. Kessel started this construction company to service the Bradford oil fields. Over the years it has grown to be a major Construction Company serving Pennsylvania and New York.
We have attended many of the employee appreciation dinners over the past years but this year we are sending our Congratulations and Thanks from Florida. You have all done an exemplary job to make Kessel Construction, Inc. one of the top construction companies in the region.
We want to Thank You for jobs well done and we look forward to an ongoing record of excellence in the construction industry.
Lars Olsson, our retired Iron Worker Foreman and his wife Karen, who is Ann's cousin, are living in Florida also. Lars sends his Best Wishes and Congratulations to all of you.
Have a good time this evening and know we are thinking of you as you enjoy a special time with co-workers, good food and music.
Our Thoughts and Best Wishes are with you
Ann and Dick Kessel